Improve Your BOP Reliance with 24/7 BOP Real-Time Monitoring
Support your well operations and testing activities with 24/7 BOP real-time monitoring from highly qualified well control equipment experts.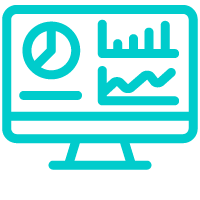 Digital Twin Dashboard
Live data streaming, status updates and custom notifications in a digital twin display enable real-time trending and analysis.​
Enhanced Collaboration
Our industry experts provide 24/7 real-time monitoring and consultation. This enables clear communication and collaborative troubleshooting and problem solving. ​